This is my first time linking up with
Farley
with currently.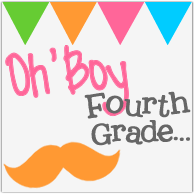 It's never to late to try something new! So here it is:
Listening...to the TV in the living room. It pretty much stays on all the time for the boys - Tank and Charlie.


Thinking... I am acutally ready to go back. I spent 3 days of my break in the classroom trying to get ahead on things.

Wanting...a chinchilla for my classroom. I've always wanted one. And when we were at Petsmark last week looking to replace my classroom fish that had died, I spied one. I have to get principal approval first, but my hubby is all for it!

Needing...to get housework done. I'm not a cleaner and I despise housework, but alas it has to get done.

Advice...Stay positive! No matter the situation you choose how to react and try to stay positive (this is for myself as well).