I'm linking up with Farley for June Currently.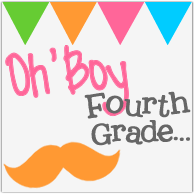 If you read my last post, you would know that we had a yard sale this past week. Not my favorite thing in the world to have a my house. I guess the worst part is the strangers trying to peer into our garage (my hubby is very territorial over his tools and project truck) and trying to pet the dogs in the backyard. Seriously, one year a guy tried to buy the grill of my back porch!
However, the yard sale money is burning a hole in my pocket and I have REALLY been wanting to buy those colorful fiesta canisters for my kitchen. But for some reason I just can't bring myself to spend close to $200 on canisters, so I'm just hanging on to the money until I have a weak moment.
I need to paint my kitchen and the living room, foyer, hallway and the downstairs could use paint, too. I have all of these wonderful ideas, I just have to get it in gear and get painting.
I'm so ready for our vacay! Last summer we got married on the beach and this summer we are going back to that same beach (St. Augustine, Florida) for our anniversary. I can't wait!!
Don't forget about the favorites linky in the post below! Be sure to check it out, some pretty cool things have been linked up!